---


In the 80's and 90's David Hudson coined the acronym ORMEs. This is a name for what he defined as a new state of matter. ORMEs is an acronym for "Orbitally Rearranged Monatomic Elements." He demonstrated, through his very detailed experiments and multiple testing, that at least 13 of the transition elements (Co, Ni, Cu, Ru, Rh, Pd Ag, Re, Os, Ir, Pt, Au, Hg.), which are in the center of the periodic table, can exist in a heretofore unidentified state of matter. He claimed that this occurs when they are in a monatomic state.

He found that in this state they are very chemically inert. Inconventional chemistry it is believed that all chemical reactions between elements take place because of the action of their outer electrons. Now, what David Hudson deduced, was that when these transition elements exist in a monatomic state and are not sharing or swapping their electrons with their near neighbors in a material structure like a crystal lattice, they become ORMEs elements.

At this stage the outer electrons of these elements form cooper pairs and become whirlwinds of light rotating at super speeds around the atom. Again, as a result of this change they lose all conventional chemical reactivity. Another important change that takes place is that the whirling electrons that have become light set up a meissner antimagnetic field. This antimagnetic field causes a levitating force against the earth magnetic field and the element effectively loses 4/9's of it's weight. According to Hudson, at this same time the nucleus becomes high spin and shrinks to about 1/3 of its original size and distorts to an oblong shape. When in this state as a single atom it should be a very small and very chemically inert atomic gas.


We are postulating that the free atom Ormus form of these 13 transition atoms is a very chemically inert gas. We also postulate that they are very small in relation to their masses and are surrounded by a very strong antimagnetic field. As a result of these properties we suspect that our atmosphere contains a significant amount of these gases. If this is true we would expect them to blend into our atmosphere and be easily mistaken for other gases such as argon, nitrogen and CO2, which might have similar weight and vapor pressure.

In addition to existing as a gas and because of their small size and chemical inertness they would easily diffuse into matter both liquids and solids. It has been suggested that they are captured in water structures and in most crystal structures such as quartz, magnetite and marble just to name a few. We think that their antimagnetic field helps them stay centered in the electric and magnetic fields found in the lattice structure.

During physical and chemical activity of these retaining structures, the ormus elements would remain invisible to ordinary detection methods.


Gold Grows

In the summer of 2003 I reexamined some samples that had been processed on December 02, 1998 and March, 03, 1999. There are four samples that were processed in 1998 in which hundreds of beads of gold (50 to 500 microns in diameter) were produced from container glass along with significant amounts of what appears to be Ormus material.

The gold bead in Photo 1 is about 500 microns in diameter and the string of beads in Photo 2 range from 10 to 50 microns in diameter. (Photos 1 and 2) The report on this will be given later in this paper.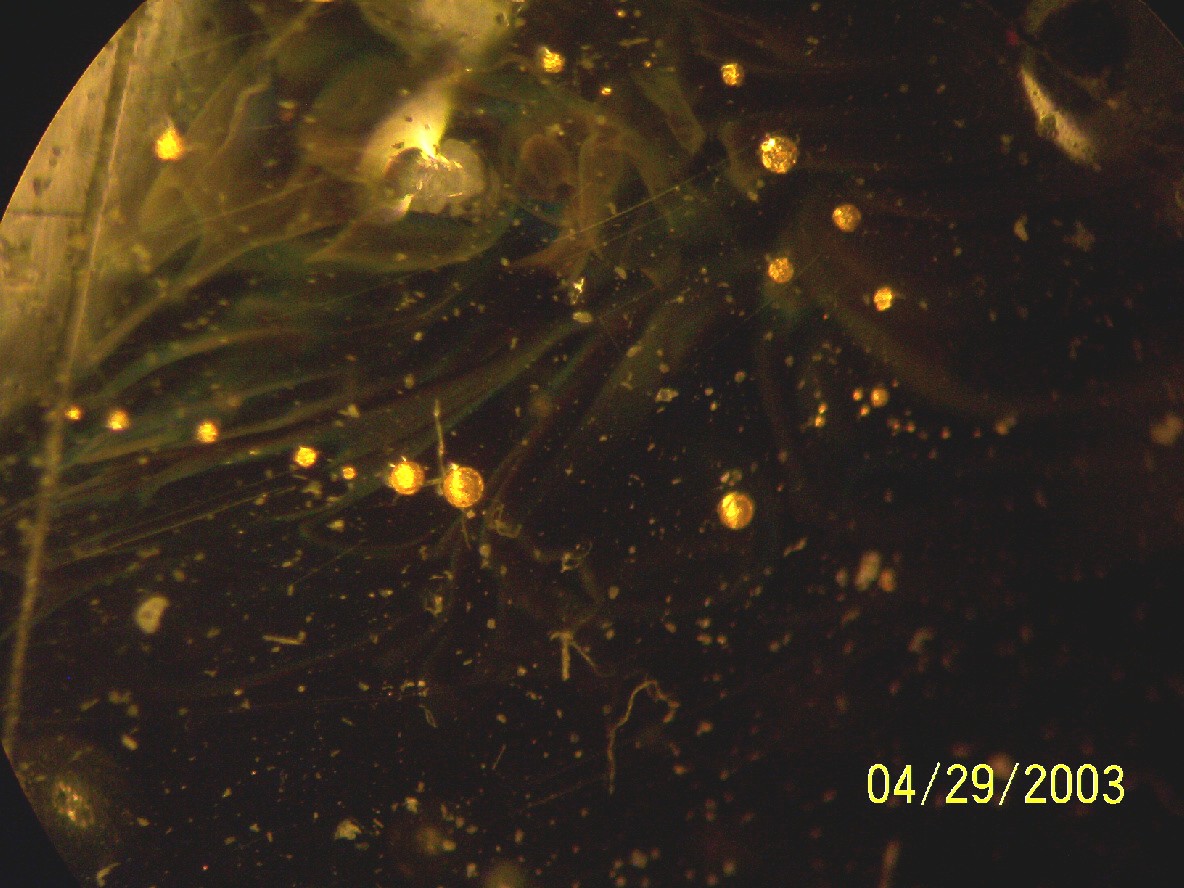 Photo 1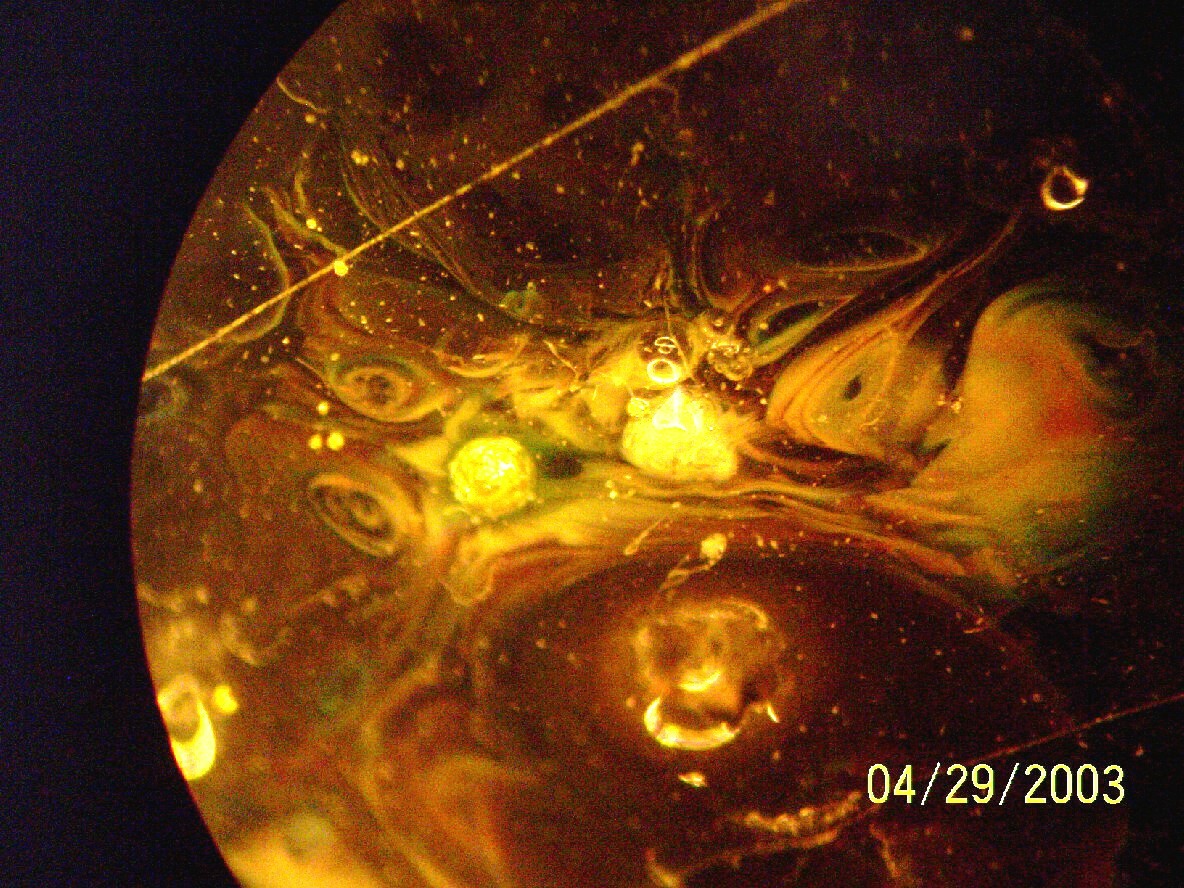 Photo 2


The March 03, 1999 sample was saved, because it also had a small amount of blue Ormus in the glass portion of the sample. It was stored in a sealed polyethylene plastic bag, (Photo 3).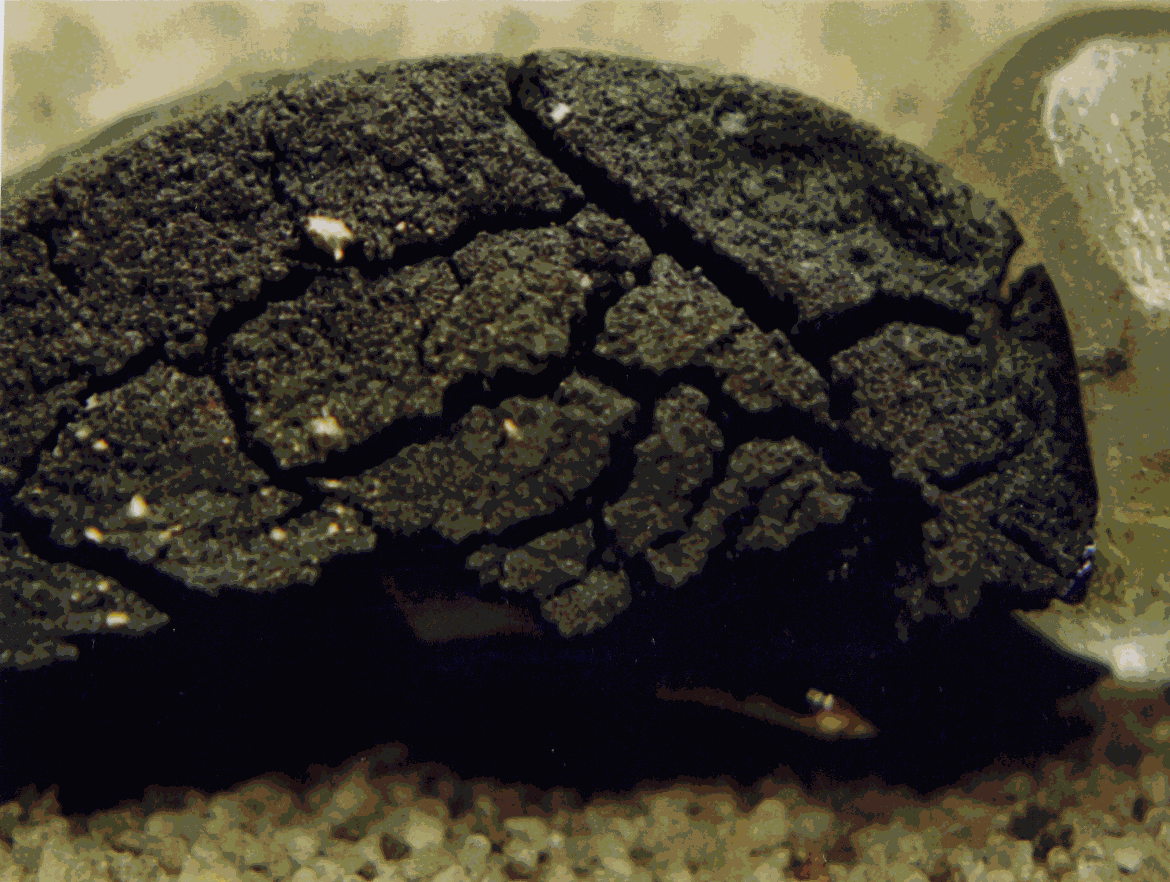 Photo 3 - 2x magnification



This piece of glass was melted and attached to a fused piece of magnetite.

Upon this new examination, the magnetite portion of the sample was discovered to have about 50 beads of gold attached to its surface. These beads ranged in size from 20 to 1500 microns in diameter that were not there in 1999 when the sample was stored away for saving. (Photo 4)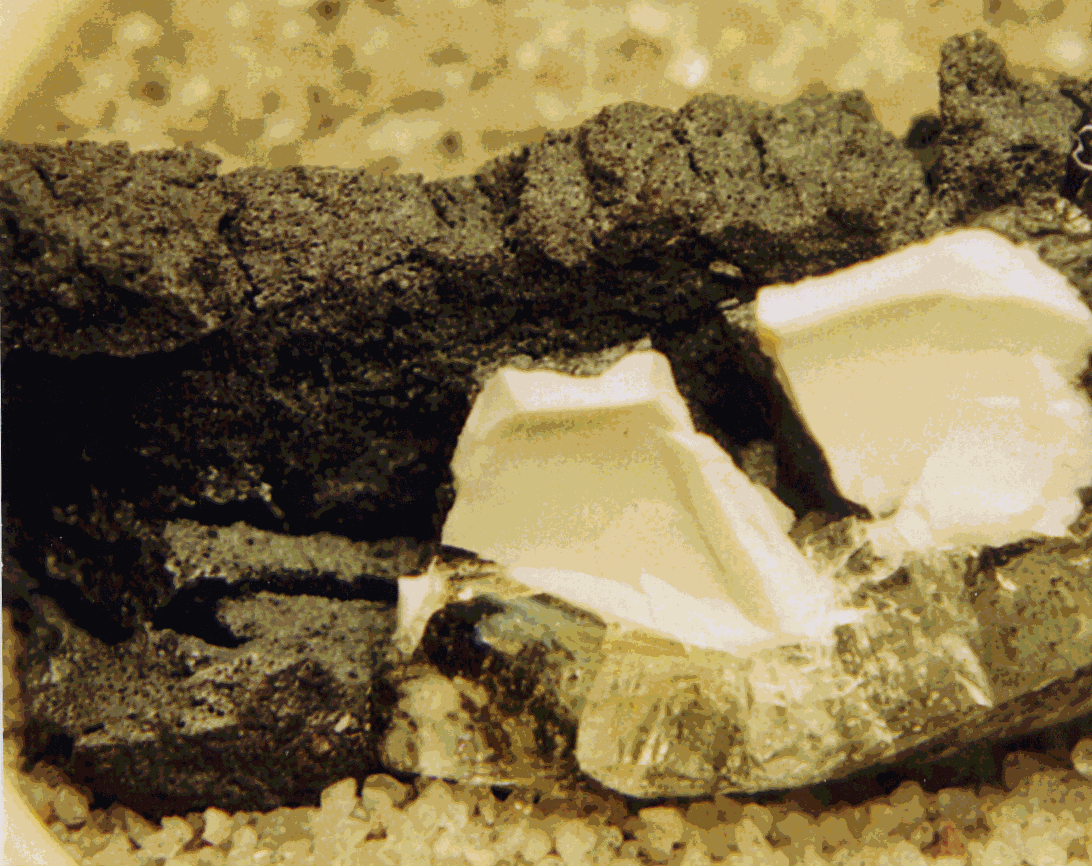 Photo 4 - 2x magnification


The gold appears to be growing on the opposite side of the magnetite, about ½ inch away from the small spot of blue Ormus glass. A very significant addition to this sample is a small duplication for this gold growing event, where another an even smaller spot of blue Ormus glass is found and about ¼ inch away a few small spots of gold are also growing.

Because of its surface structure, I believe that the gold is growing. The surface is not smooth as would be the case in melted gold but it has projections that appear to be reaching out and collection material from the air as can be seen in the enlarged pictures below. (Photo 5, 6)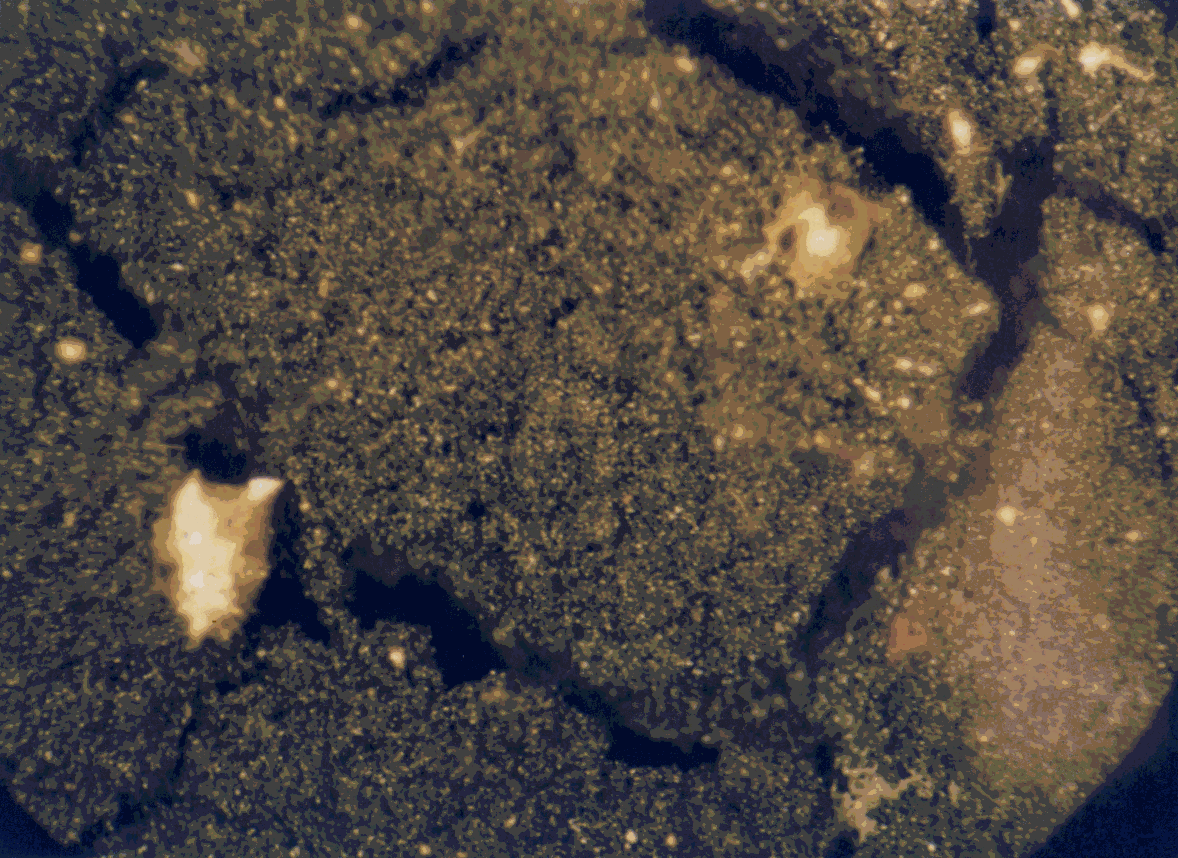 Photo 5 - 10x magnification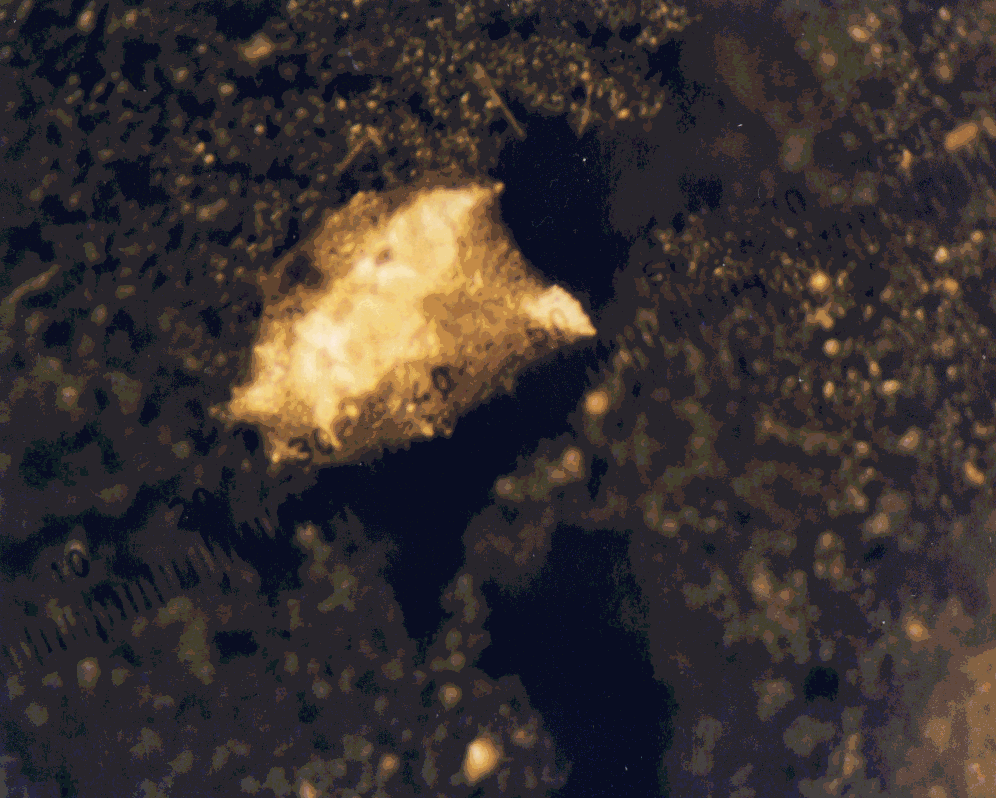 Photo 6 - 30x magnification


This is not basal growth but tip growth. It is theorized that the gold comes from the surrounding air.

The sample was stored in a sealed plastic bag. Apparently the small gold atoms diffuse through the bag and then were attracted to the magnetite substrate by the energy field set up by the Ormus at the base to react to form metallic gold. For some reason not fully understood the Ormus gold is converted to metallic gold as the atoms touch the surface of the magnetite.

It could be the increased magnetic field surrounding the magnetite or the ability that magnetite has to either give up or receive electrons, alone or in combination with the special energy field sent up from the Ormus gold below in the glass.

This magnetic effect could be related to direct interaction of the magnetite with Superlight (magneto-electric) energy. I believe that Superlight is an extremely energetic all prevailing dynamic Aether. You can read more about Superlight at the following web site: http://www.luminet.net/~wenonah/new/milewski.htm

White Powder of Gold grows

For the past several years I have performed many fire assay analyses. During this process about 90 grams of assay glass is left over after the lead button is separated from the molten glass. This glass was saved and stored in sealed plastic bags. Some of these bags were stored outside in a plastic tray where they were and exposed to occasional rain. (Photos 7, 8, 9, 10)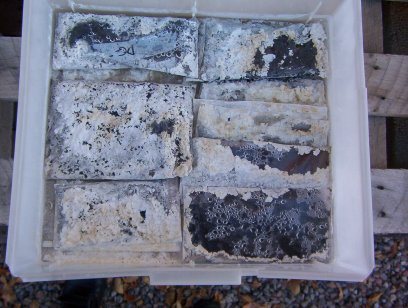 Photo 7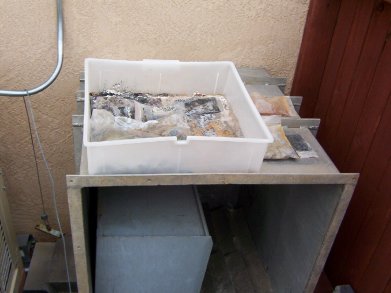 Photo 8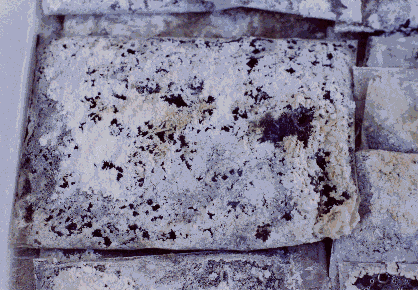 Photo 9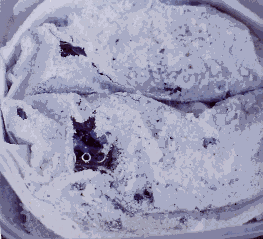 Photo 10


Upon examination of these samples after about 6 months of exposure to the elements, I found that they all were coated with a heavy white powder deposit. In about a year and a half about 60 grams of powder was collected after each 6 months period.

I believe that most gold or platinum group metal ores not only contain the ore element as a metal but an even a greater amount of the ore element in the Ormus form. I suspect that during the assay process most of the metal in the ore is extracted by the lead and the Ormus portion of the precious metal stays in the glass portion of the assay liquid. If this is so, the glass portion would contain a substantial amount of Ormus material. I suspect that this Ormus material in the glass is the force that is attracting additional material out of the air and water to form the white powder.



Another source of white powder


I live in Albuquerque, NM near the Sandia Mountains. For the past 10 years I have been hiking up the mountain trails near the tram where there is a service road to the first service tower. The hike to the tower is about 1 ½ miles long where you climb about 400 feet in elevation above the parking lot at the tram home base. In the past few years and more especially in the past 6 months I have observed that there is a significant amount of white coating on many of the rocks along and beside the trail. Many call this substance "caliche" a presumed calcium carbonated material.

Prior to living in Albuquerque I lived in a town call White Rock near Los Alamos National Laboratories where I worked. The town was called White Rock because many of the rocks around the town were covered with this same mysterious, ill-defined, white coating. The town of White Rock is built on a large lava flow. I believe that the lava contains significant amounts of Ormus glass in it's structure and is also very strongly paramagnetic. I believe that these properties help attract the white powder to form the heavy white coating on the rocks and lava beds at White Rock, NM.

Now that I am paying attention, I see this white coating on many rocks in many places in town, around the state and in Colorado also. I have seen it on small pebbles about 1 inch in size and larger nearly round boulders greater then 8 feet in diameter. I have seen it on granite, sand stone and it is especially heavy on the large broken lava rocks that are used on the side of roads and stream bed supports.( Photos 11,12,13,14)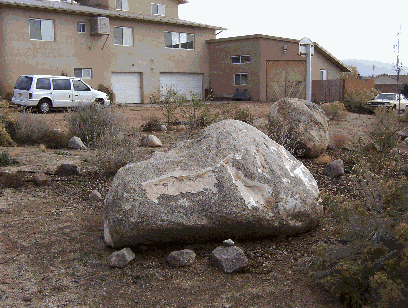 Photo 11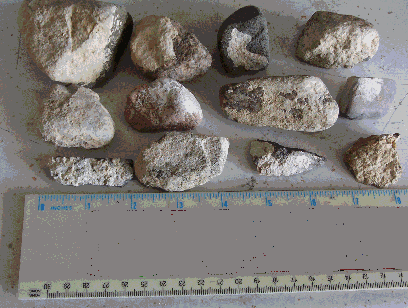 Photo 12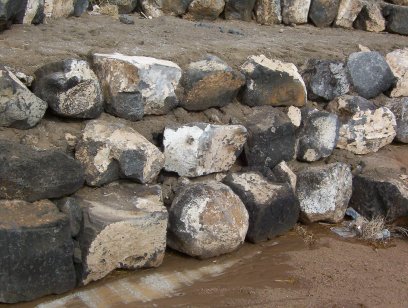 Photo 13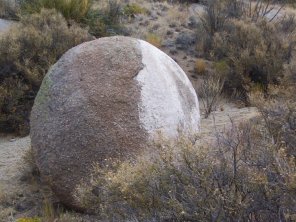 Photo 14


At first I thought this white material was deposited from underground hot spring deposits, but there are no hot spring around nor have there ever been. In most all cases the boulders and pebbles are free standing on the surface and not attached to bed rocks. Also these rocks are mostly round and have the coating on two to four sides.



Where Does This Coating Come From?


I believe that the atmosphere is the source of the white powder and that it grows on rocks, to which it is attracted, by some force within the rocks. I presume that this force comes from the ormus glass in the lava rocks that cause such heavy coatings and that the other variety of rocks like the granites, sandstone's, etc. must have a paramagnetic like nature that causes the attraction. The coating materials comes from the air and even more so when there is a light rain like we get here in the desert. The rain captures the ormes on the way down and deposits them on the rocks where some of it is attracted to stay. If there is not too much or too heavy of a rain it does not wash away and after drying up it hardens into a permanent coating of white powder.



Experimental Process For Conformation.


A set of experiments are being started to explore and try to understand what is going on in this coating process.